How to save $375 a year on streaming
The case for rotating subscriptions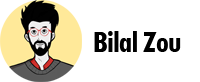 The story
I've been reporting on streaming content for the past six years, recommending what to watch on this newsletter and agoodmovietowatch.com. To do this, I have to continually find what to watch myself and keep track of quality TV wherever it lives.
That means always having access to more than one subscription, and definitely more than just Netflix. Data shows that a U.S. household subscribes on average to 3.4 streaming services at one time.
The problem is that if you have more than one subscription, things get expensive very quickly.
I wanted to send this dedicated e-mail to give a simple illustration of how much you stand to gain from always canceling subscriptions, especially ahead of the releases of Apple TV+ and Disney+.
The idea
We rarely watch more than a few shows every month, and quality TV today comes from HBO or Hulu as much as it comes from Netflix. This will continue to be the case with the arrival of Apple TV+ and Disney+.
One rule to always watch the best on streaming and to pay less: never have more than one subscription at once.
The math
If you just have the four main subscriptions services (without Apple TV+ and Disney+), that would cost you for the cheapest plans without ads:
HBO: $14.99

Amazon Prime: $12.99

Hulu: $11.99

Netflix: $9
That's $48.97 per month or $489,7 so far this year ($587,64 for the whole year.)
The alternative
Vulture is keeping track of the best TV shows of 2019. To watch the streaming productions from that list, you'd either have to pay that $587 in 2019 or, if you rotated subscriptions and this year looked something like:
January (HBO): Leaving Neverland, True Detective

February (Netflix): Russian Doll, Sex Education

March (Hulu): The Act, Shrill

April (Amazon): Fleabag, Catastrophe

May (HBO): Chernobyl, Barry, Veep, Ramy

June (HBO): Euphoria, Los Espookys

July (Netflix): Stranger Things, Blown Away

August (Netflix): Mindhunter, GLOW, Diagnosis

September (Netflix): Unbelievable, The Dark Crystal: Age of Resistance

October (Netflix): Big Mouth, BoJack Horseman
This comes down to $114,95, which is approximately $375 of savings. This doesn't include first-month or first-week trials that all of these platforms have, which could increase your savings even more in the first year.
That's a lot of money to save, but most importantly, it means having access to so much more quality TV than you would with just Netflix or Amazon Prime all-year-around. It also means wondering what to watch less.
And of course, having any one subscription at once means you have access to all the platform's titles. So this year, if you got HBO in June, it means you could watch Euphoria and Los Espookys but also Leaving Neverland and True Detective season three which were released in January. Or just like, The Wire and The Sopranos.
How to know when it's time to cancel
I really recommend flipping this question and asking, "when should I subscribe?" Only get a platform when you feel like watching something.
If there is a TV show that appeals to you on a platform, something your coworkers told you about, or, a-hem, a newsletter issue that convinced you of a TV show or movie - that's time to get that platform that month.
We also have a Facebook Group where we discuss all streaming releases among film friends. If you have HBO, Hulu, Showtime, or anything else and want to hear about the hottest titles out there - please join us!
But canceling is so hard
It really isn't. Streaming subscriptions are probably the easiest to cancel out of any subscriptions you have right now. Netflix will even keep your lists and history for 10 months when you cancel, so that when you restart you pick up where you left off.
Cancelling Netflix is in fact as simple as clicking one button at this link: netflix.com/cancelplan.
For Amazon Prime; HBO NOW; Hulu.
---
This all goes to say - rotating subscriptions doesn't just save you money; it's the best way to watch the best of TV out there.
Depending on how much you want to spend on streaming or how much TV you watch, it might make sense to accumulate two subscriptions at once. In any case, the national average of 3.4, which will most definitely increase in the coming months, feels unnecessarily high.
For streaming services that we cover in this newsletter - so far we've made the choice to focus on the two most popular in the U.S. As Disney and Apple shake things up (if ever), we will substitute or include more services in our recommendations.
That's all for this special edition newsflash e-mail. And as always if you have any feedback please feel free to reply to this e-mail, comment, or reach me directly at bilal@agoodmovietowatch.com.
Best,
Bilal.