This is a special edition e-mail! We look back at our time at the Berlin Film Festival and rank our favorites. We were two journalists from agoodmovietowatch.com generously credited to cover the festival: Melina's picks are first, and then Bilal's.
Although many of these movies are not available on streaming services yet, keep an eye out for them in the coming year.
---
Inclusion, and particularly gender equality in film, is a sustained theme at Berlinale. I know that progress is being made not because of gender stats and analyses but because of the richness and vitality of the participation and representation of women in the festival lineup.
The splendid depth and diversity of women's stories on the big screen was astonishing — from a close-up look at the struggles of female Sudanese footballers to get approval of professional status (Khartoum Offside), to the astonishing and yet relatable story of the lengths a middle age woman will go for male attention (Celle que vous croyez).
I select my top three festival films from this perspective.
1. Savovi, Serbia - U.S. distribution not yet acquired -, the haunting story of motherhood deprived and the redemptive, healing power of maternal selflessness.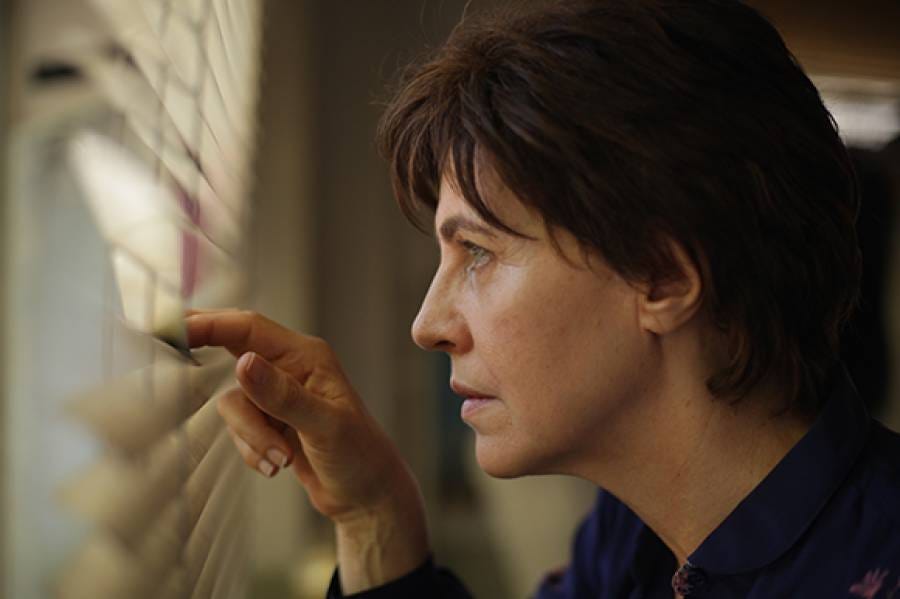 2. God Exists, Her Name is Petrunya, Macedonia - U.S. distribution not yet acquired - an unlikely heroine rebelling against her economic, family, religious, and cultural constraints quirkily showing us how patriarchy weighs on all of us but falls most heavily on women.
3. Retrospekt, Netherlands - U.S. distribution not yet acquired -, an extremely tense take on violence against women and the profound disequilibrium it provokes creatively mimicked through a fragmented narrative structure and amplified through anchored and at the same time lightened by a genius, innovative vocal score.
My runner ups are these not so woman-centered or feminist but very much masterpieces: 4. Work Ohne Autor; 5. Synonymes; 6. Out Stealing Horses; 7. Transit; 8. Der Boden Unter Den Fussen; 9. Mr. Jones; 10. Der Atem.
---
Man, Berlinale was so much fun. I remember it being tiring too if I'm honest, but my 18 movies in 10 days do not even compare to Melina's count. She watched a staggering 43 movies! Call that love for film.
To mirror my modest viewing count, I'm only picking my top five movies here.
1. Out Stealing Horses, Denmark - U.S. distribution not yet acquired -.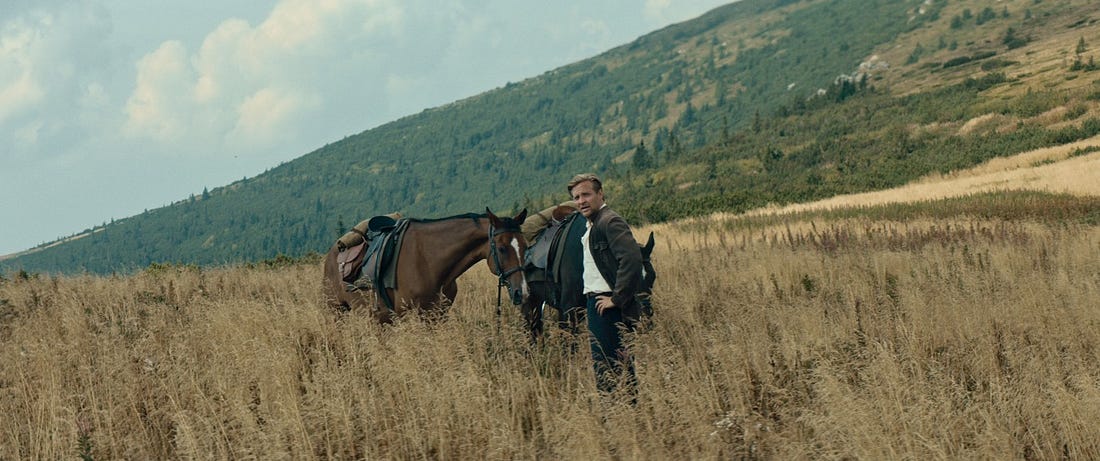 If Scandinavian movies had a harmful quality, something like the effects of cigarettes or drugs - I would have been long gone.
And Out Stealing Horses is an especially well-made one. Stellan Skarsgård plays a man who returns to the town where he used to spend summers with his father. Secrets unfold that tie past with present in an affecting and wise story about time and family.
The thing is, even when absolutely nothing is happening; the camera work, scenery and even costume design are breathtaking.
2. SKIN, USA - To be released in the U.S. on 26 July 2019
This true story of a white-supremacist turning against the people who raised him and helping combat extremism was so gripping.
You might recognize the title from the Oscars ceremony, as a shorter version of SKIN (same director but different actors) won the Academy Award for Best Short Film.
The longer movie provides much more time for the characters to develop, and room for more of a commentary on the current political situation in the U.S.
Fun fact: see that scary man in the picture? That's Billy Elliot star Jamie Bell who went through a transformation for the role, including always wearing a device to pull his ears closer to his head because they were "too cute" (quoting the press conference).
3. Mid90s, USA - will be on Amazon Prime April 18th (this Thursday)!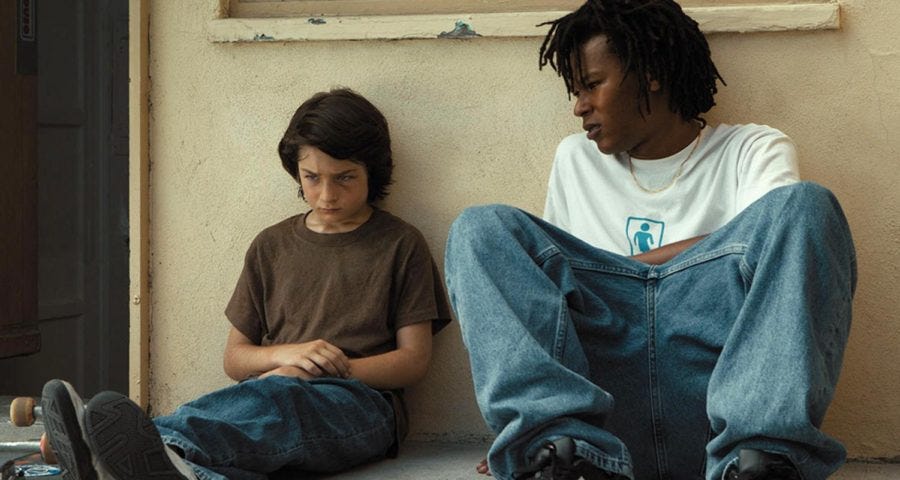 I desperately did not want Mid90s to make my top three from the festival. What a shocker, a 90s kid loves a movie called Mid90s about 90s skateboarding.
To be honest, it's difficult to say if I liked it because of the story and acting, which are good reasons to recommend a film to other people, or because I could relate to the era it portrays, which is a bad reason.
All I know and remember is that I had the best time watching this movie. It's a worthy tribute to the place skateboarding occupied in the social sphere of us 90s kids. And beyond that, it's a coming-of-age story of a kid eager to belong to something more than his dissolving family unit.
-
My two other picks are 4. Savovi (one of Melina's picks also); and 5. Ondog, a movie about the adventures of a young cop in rural Mongolia (U.S. distribution still not acquired for either).
---
That's all for this recap. Thank you for reading and for following our Berlinale adventures. We can't wait until the next edition of the festival.
Talk on Wednesday,
Bilal